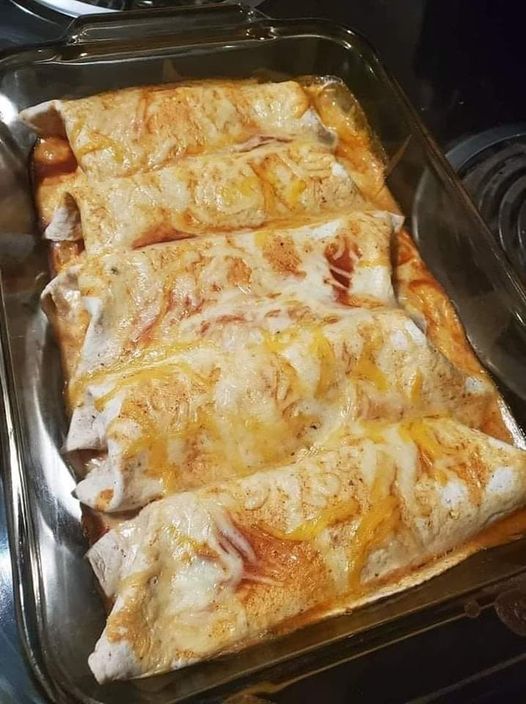 Ingredients for 5 people.
For 10 enchiladas :
10 wheat tortillas
500 g ground meat
1 large onion
3 tablespoons oil
1 small bell pepper
1 can peeled tomatoes
1 can kidney beans
2 cloves garlic, minced
1 tablespoon Mexican spices
1 tablespoon flour
1 beef bouillon cube
1 teaspoon grated hot pepper (optional)
10 g butter
100 g grated cheese
20 cl cream
salt and pepper
Steps
Step 1
Chop the onion and fry it in oil in a large frying pan. When the onions start to brown, add the meat and let it brown.
Step 2
Then add the peeled tomatoes, garlic, spices, beef stock cube, rinsed kidney beans and let simmer for half an hour.
Step 3
Add a spoonful of flour to thicken the mixture slightly, add salt to taste (be careful, the cube is already quite dirty!).
Step 4
Preheat oven to th. 7 (210°C).
Step 5
Cut the bell pepper into very small cubes.
Step 6
Stop the cooking process and add the diced peppers and, if necessary, the chili paste.
Step 7
Place 3 tablespoons of the mixture on each tortilla and arrange them in a buttered baking dish, folded side down.
Step 8
Sprinkle with grated cheese and drizzle with cream.
Step 9
Place in the oven for 20 minutes and serve immediately.