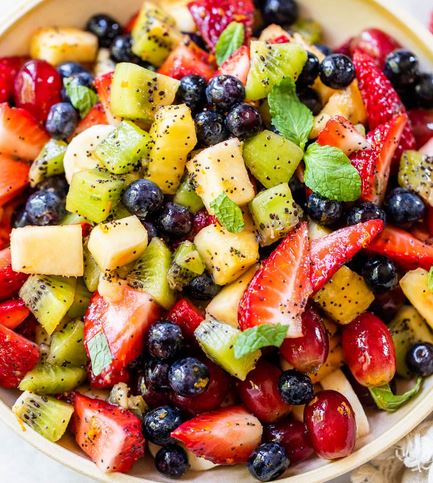 Ingredients:
2 kiwis
½ punnet of raspberries
2 nectarines
½ punnet of strawberries
2 Golden apples
½ lemon
½ stick of cinnamon
20 g powdered sugar
25 cl of water
Recipe:
Peel and cut all the fruit into pieces and put them in a large bowl.
Make your juice by mixing in the sugar, water and lemon juice.
Pour the mixture over the fruit and add the cinnamon.
Place in the refrigerator for at least 1 hour.
Enjoy!