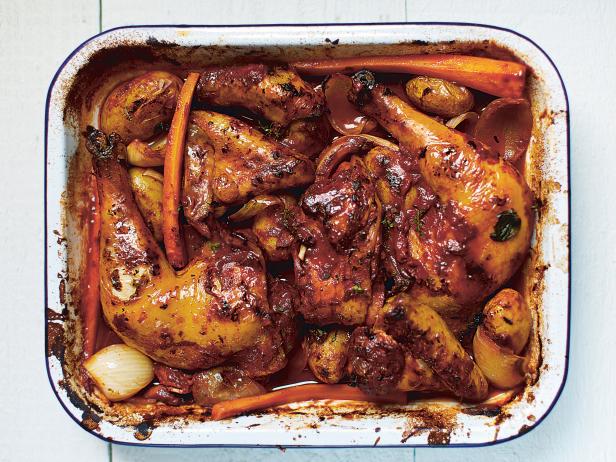 Cooking time
Total 1 h.
Ingredients
Garlic 1 clove
Purple onion 5 pieces
Butter 100g
Balsamic vinegar 1 tbsp.
Salt 1 tsp.
Minced black pepper 1 pinch
Different parts of chicken (thighs, legs,
breasts)
1½ kilo
Red wine 750 ml
You may add
Carrots 1 piece
Champignons 250 g
Preparation
1․ Chop the onion and garlic. Mix the vegetables, melted butter, vinegar, salt and pepper.
2. Place the chicken in the mixture and pour 150 ml of wine over it. Place in the refrigerator for 2
hours.
3․ Transfer the chicken with the marinade to a baking dish, pour the remaining
wine and stir to combine.
4․ You can add carrots and mushrooms chopped into pieces to the bird.
5․ Place the dish in a preheated 180 °C oven for 50 minutes.