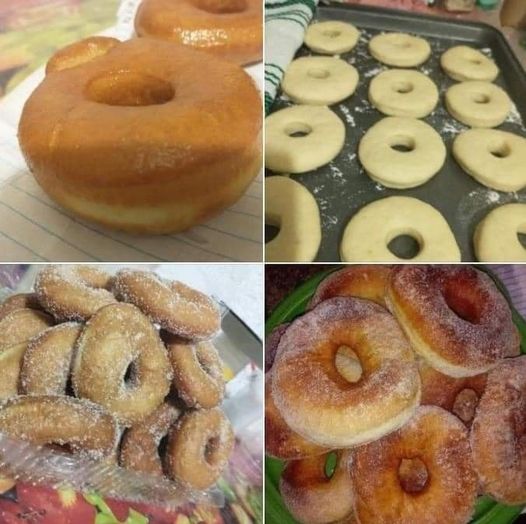 Ingredients:
Kefir (samokvass) – 200 ml
Sugar – 4 tbsp.
Egg – 1
Vanillin – 1 pinch
Butter – 50 gr
Extra White Wheat Flour – 400-450 g
Baking powder – 1 tsp.
Vegetable oil – for frying
Preparation:
Prepare the products for the doughnuts. Take the butter out of the fridge so that it is warm. Mix the butter with the egg and sugar until smooth.
Add the kefir and mix again.
Add the flour mixed with the vanilla and baking powder. Knead the dough. Do not make the dough too stiff or the donuts will be stiff. Once the dough is no longer sticky to your hands, it means there is enough flour.
Sprinkle flour on the table. Right away, place a skillet with oil on it and heat it up. Roll out the dough about 1 cm thick. Using two cups of different diameters, make doughnuts.
In hot oil, place doughnuts and fry them on both sides until they turn brown.
6. Remove ready donuts from the frying pan; remove excess fat with a paper towel. Let them cool, and then you can serve them.