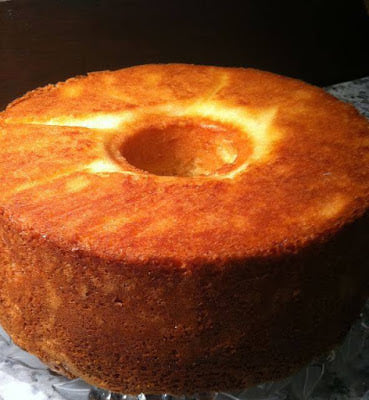 The pound cake is a true classic! We add sophistication to the simple recipe by coloring the sponge bright yellow with saffron and adding a fruity note with apple juice.
Ingredients
250 g soft butter
a little soft butter
250 g sugar
1 pck. vanilla sugar
salt
1 can(s) (à 0,1 g) ground saffron
4 eggs (size M)
250 g flour
some flour
0,5 pck. baking powder
100 ml apple juice
Powdered sugar for dusting
Preparation
1.Preheat the oven (electric oven: 175 °C/fan: 150 °C/gas: see manufacturer). Cream 250 g butter, sugar, vanilla sugar, 1 pinch of salt and saffron. Stir in eggs one by one. Mix 250 g flour and baking powder and stir in in batches, alternating with apple juice.
2.Pour the dough into a greased and floured gugelhupfform (approx. 2 l capacity). Bake in hot 'oven for about 40 minutes. Let cool on a cooling rack for about 10 minutes. Then turn out of the mold and let cool. Serve dusted with powdered sugar. Serve with red fruit jelly.