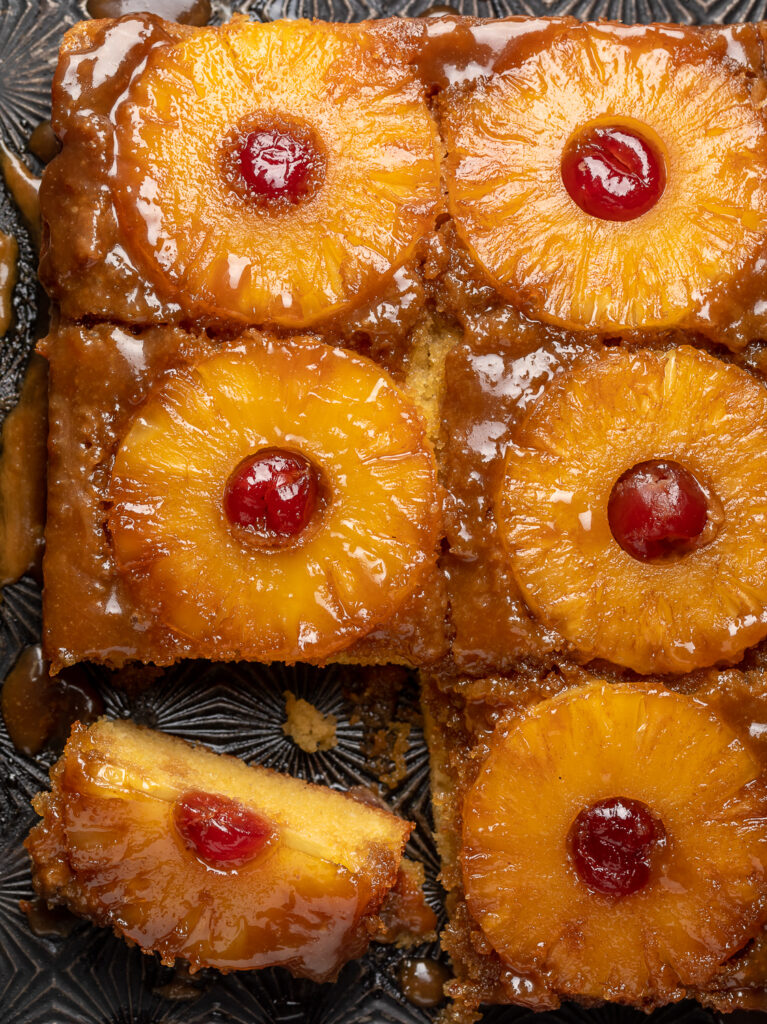 Ingredients:
Egg 1 pc
Sugar 200 gr
Brown sugar (Mistral Demerara) 130 g
Wheat Flour / Flour 1,5 cups.
Butter 60 g
Cherry 6 units
Pineapples (Canned, canned) 6 units
Vanillin 1 gr
Leavening agent 1 tsp.
Milk 180 ml
Recipe:
Melt 10g of butter in the baking tin. When the butter is melted, turn off the stove and pour in the brown sugar. Stir with a spatula.
Put pineapple circles and a cherry in the center, do not defrost in advance.
Whisk in the remaining soft butter, vanilla and sugar. Add 4 tbsp of pineapple syrup and the egg and whisk.
Add milk, mix gently but thoroughly. Stir in flour and baking powder.
Very gently pour batter on top of pineapple. Bake for 3040 minutes at 180 g. Orient on a dry match. Turn the ready pie immediately onto a plate with a diameter similar to or, better, slightly larger than the baking tin. If you don't do this immediately, the caramel will harden and you will hardly be able to "tear" the pie from the mold.