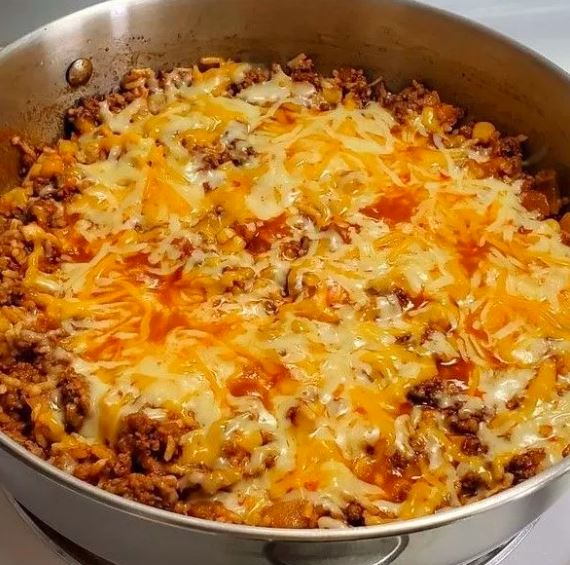 Ingredients:
1 small red onion, chop
1 tablespoon olive oil
2 teaspoons cumin
1 teaspoon chili powder
1 teaspoon smoked paprika
½ teaspoon salt
1 teaspoon dried oregano
1 red bell bell pepper, remove core, slice
100 g can green chilies, drain (or 1 jalapeño pepper, chop)
1 cup corn (fresh, frozen or defrosted)
400g can of black beans, drain and rinse
350g salsa sauce
1 or ½ cup cooked brown rice
½ cup grated vegan cheese
¼ cup grated vegan cheddar cheese
Fresh parsley, chopped green onions, avocado to serve
Preparation:
Heat oil in a skillet over medium heat. Add the onions and cook for 3 minutes, then add the spices (from cumin to oregano) and stir. Cook for another 2 to 3 minutes.
Add red pepper and green chilies, stir to combine. Cook for another 2 to 3 minutes, then add beans, corn, salsa sauce and rice. Stir thoroughly.
Turn off the oven. Sprinkle the cheese over the casserole. Place the casserole in the oven for 3 to 4 minutes until the cheese is melted. Serve the casserole warm, garnished with onions, cilantro and avocado.