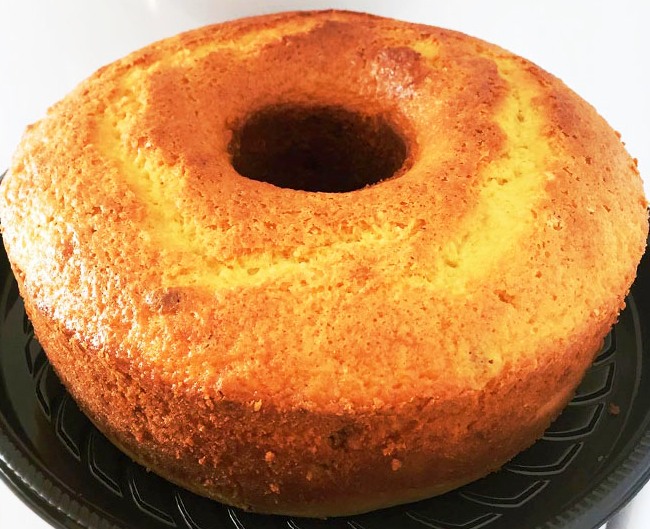 Ingredients

3 cups wheat flour
2 cups sugar
1/2 cup milk
1/2 cup passion fruit juice concentrate
5 eggs
1 cup oil
1 Tbsp baking powder
Preparation
Put the eggs, oil, passion fruit juice concentrate, milk and sugar in a blender and beat for about 2 minutes.
Next, mix the flour with the baking powder and sift.
Transfer to a bowl and pour the blender mixture on top.
With the help of a wire whisk (fuet), mix until smooth
Pour this mixture into a greased and floured pan and bake in a preheated oven, 180ºCelsius, for about 45 minutes or until golden brown.
Note: do not fill the pan completely, because this cake grows well.