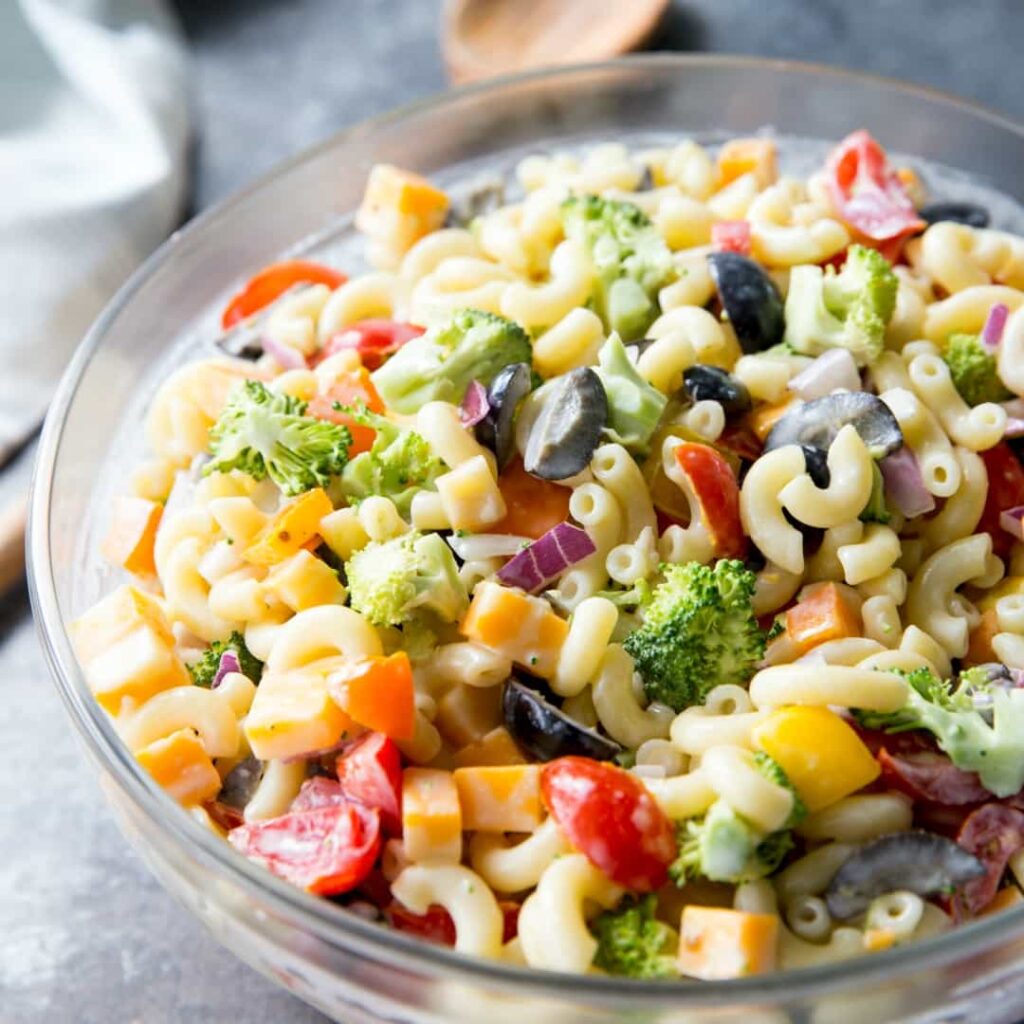 Ingredients

2 cups of macaroni
1 1/2 cups mayonnaise
2 stalks celery, finely chopped
4 green onions, chopped
1 1/2 tablespoons mustard
1 tablespoon onion powder
salt and pepper
4 hard-boiled eggs, chopped

Preparation

Cook pasta according to package directions. Drain and let cool.
Place pasta in a large bowl.
In another bowl, combine mayonnaise, celery, green onion, mustard, onion powder, salt and pepper.
Add the mayonnaise mixture to the pasta.
Chop the eggs and gently add them to the macaroni salad.
Cover and place in the refrigerator for a few hours before serving.