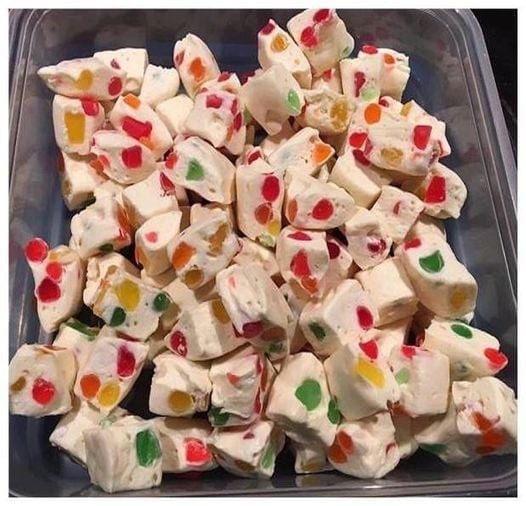 Ingredients
Dried cherries 200 g
Pistachios 200 g
Almonds 200g
Eggs 2 pcs.
Sugar 400g
Honey 140g
Olive oil 1 tbsp.
Water 50 ml
A pinch of salt
Step by step
First prepare the filling. Peel the pistachios and lightly crush the almonds. Mix the nuts with the cherries.
In a small saucepan boil a syrup of sugar and water. The temperature should not exceed 115 C (you'd better check it with a cooking thermometer, but if you don't have one, you can pour a small amount of syrup into a spoon and dip it into ice-cold water – it should form a ball). We add honey and cook the caramel to a light caramel color.
Beat the whites on low speed until steady peaks. When the syrup turns to caramel, introduce it to the whites without turning off the mixer. Make sure the syrup goes down the side of the bowl where you whipped the whites. If it gets on the whisk, caramel threads will form, interfering with the beating.
Whisk until the whites are completely cooled. Add the filling and mix well. Pour into a mold greased with olive oil. Leave in the fridge for 2 hours. Then cut into small even squares.