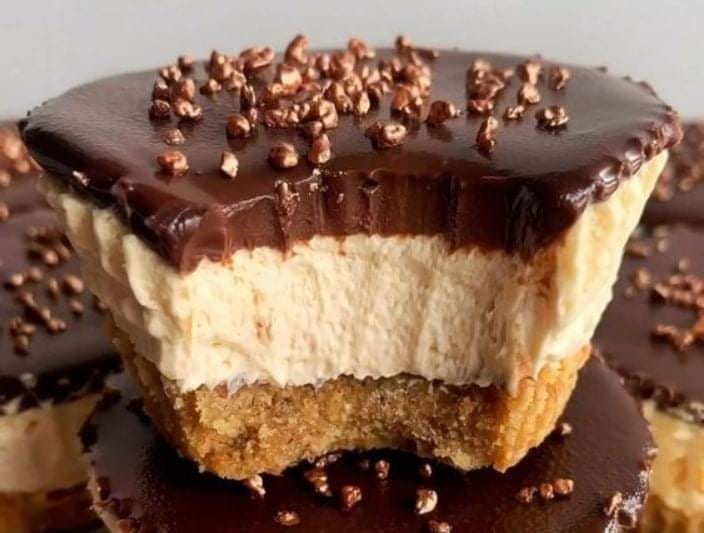 Ingredients
Servings: 10
For the crust :
1 ¼ cups chocolate cookie crumbs
1/4 cup melted butter
For the cheese filling :
1 ½ cups peanut butter
1 block (250 g) cream cheese, softened
1/2 cup powdered sugar
For the ganache:
1 cup 35% cream
1 ½ cups grated dark chocolate
preparation
Preparation: 15min ' Extra time: 2h15min cooling ' Ready in: 2h30min
Line 10 cavities of a muffin tin with paper liners.
In a bowl, combine the cookie crumbs and melted butter; press into the bottom of the cavities. Refrigerate 15 minutes.
Beat peanut butter with cream cheese and powdered sugar until smooth. Spread this mixture over the crusts.
Heat cream in microwave until it starts to bubble, about 2 minutes. Add grated chocolate and stir to melt. Refrigerate until ganache is well chilled, about 1 hour.
Beat ganache with electric beaters until thickened. Spread cheese filling on top. Freeze for 1 hour to set.