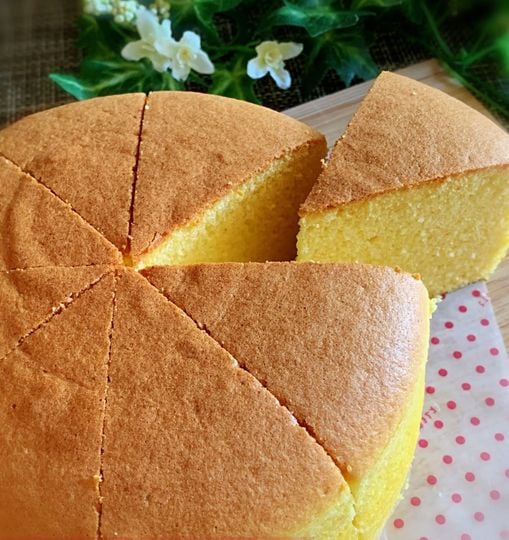 Ingredients
Butter – 100 gr.
Powdered sugar – 100 gr
Egg yolk – 6 units
Egg white – 6 units
Cream cheese – 200 gr
Corn starch – 30 gr
Flour – 1 cup
Lemon juice – 40 ml
Milk – 100 ml
Preparation
First we need to prepare the form. Preheat the oven to 150 C and put in it a low mold with boiling water, reaching 1/3 of the mold.
Take out the high mould and put parchment for baking on it. Grease the edges and bottom of the mold with butter.
Whip the egg whites with the powdered sugar into a thick foam.
In a separate bowl mix the melted soft butter and cream cheese
The next important step in making Japanese cheesecake is to mix the milk and egg yolks (one at a time) into the butter and cheese, and whisk with a mixer on low speed
In the same mixture we add the lemon juice, sifted flour and cornstarch.
Pour all the contents into a high mould and put it in a water bath in the oven
The cheesecake will cook for about another hour. While it is cooking, the oven door should not be opened. After it's done, let the cheesecake cool. Decorate the soft as cotton Japanese cheesecake with powdered sugar or berries and you can serve it.