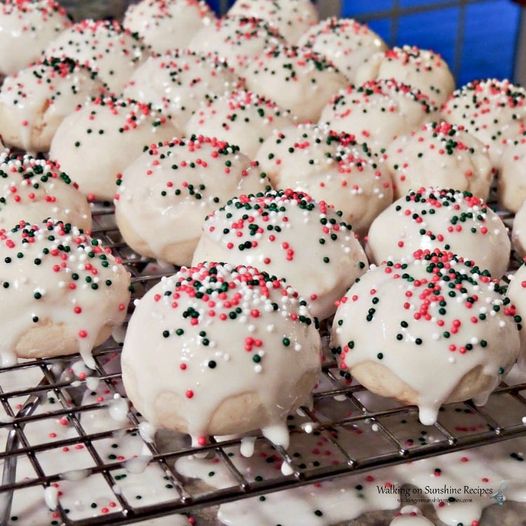 Ingredients
Cookies:
4 eggs
1 cup sugar
½ cup butter
2 teaspoons vanilla
3½ cups flour
4 teaspoons baking powder
Frosting
2 cups sifted powdered sugar
2 teaspoons vanilla
6 teaspoons water
Method
Cookies .
In a bowl, sift together the flour and baking powder, set aside. In a large bowl, mix together the butter and sugar. Add the eggs, one at a time, mixing well. Add the flour and vanilla to the mixture. Knead the dough, it should be firm and not sticky, adding more flour if necessary. Chill the dough for 1 hour.
Cut a small amount of dough and roll out sausages on a floured surface. Roll them up in a snail's curl and bake in the oven on a baking tray covered with parchment or foil at 200 degrees for 8-10 minutes (the bottom should be lightly toasted, but the top should remain light). Cool.
Glaze .
Mix all the ingredients for the glaze in a bowl until it is even and smooth. Dip the tops of the cookies into the glaze, then place them on a rack to let the glaze drip down and cover all sides of the cookies. Sprinkle some more moist frosting over the top with confectioner's sprinkles.