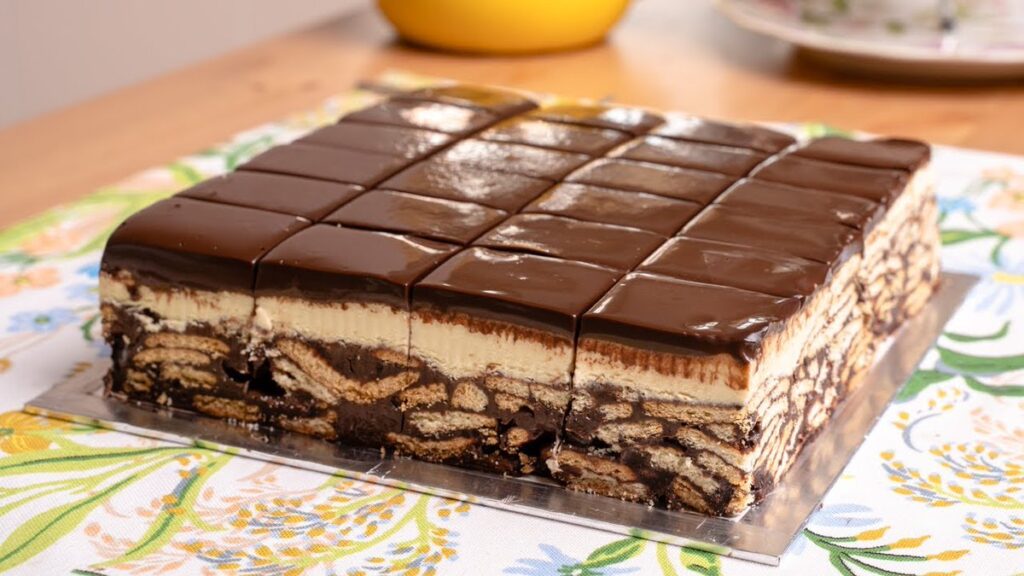 Ingredients
2 1/2 cups Oreo cookie crumbs
1/4 cup butter, melted
4 packages (250 g each) Philadelphia Cream Cheese in brick, softened
1 cup sugar
4 eggs
20 Oreo cookies, divided
6 oz (3/4 of a 225 g package) Baker's Semi-Sweet Chocolate, chopped
1/2 cup whipping cream
Instructions
Step 1
Heat oven to 350°F.
Step 2
Combine bread crumbs and butter; press mixture into bottom of 13 x 9-inch pan. Refrigerate 10 minutes. Meanwhile, mix cream cheese and sugar with mixer in medium bowl until smooth. Add eggs, one at a time, beating on low speed after each addition, just until combined.
Step 3
Pour half the cake batter over the crust. Break 12 cookies into large pieces; sprinkle over batter in pan. Cover with remaining batter. Bake 40 min. or until center is almost set. Cool to room temperature. Refrigerate 3 hrs.
Step 4
Heat semisweet chocolate and cream in microwaveable bowl on MEDIUM 2 to 3 min. or until chocolate is almost melted. Stir until chocolate is completely melted and mixture is smooth; pour over cheesecake. Break remaining cookies into large pieces; sprinkle over cheesecake.