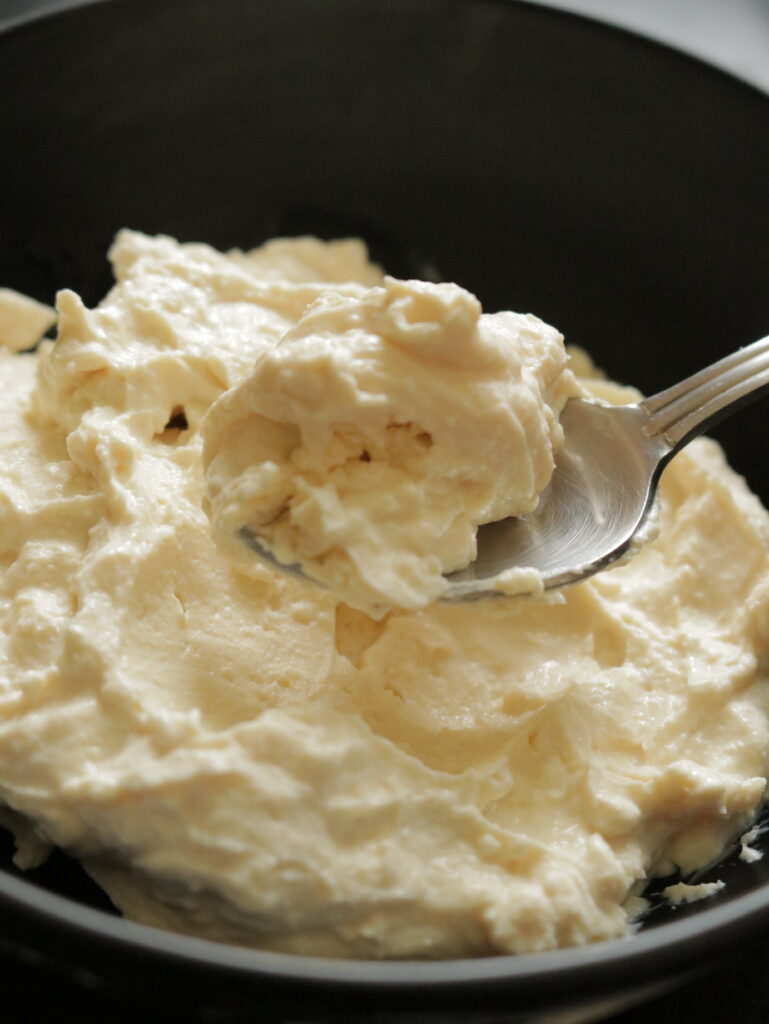 Ingredients:
1 liter of whole milk
5 tablespoons of vinegar or lemon juice
Salt
Preparation:
HEAT milk and bring to a boil.
ADD vinegar or lemon juice as soon as it comes to a boil; stir for one minute.
STAND the milk with the heat off for a couple of minutes or until you see lumps form and it cuts.
TURN OFF the heat.
LINE a colander with the sky blanket, pour over the colander and let drain for 20 minutes. The final texture will depend on the time and how well it drains.
ADD the cheese to a food processor, grind to a creamy texture.
SAZE with salt and add your favorite ingredients.
STORE the cream cheese in a clean container in the refrigerator, use it to accompany your meals and breakfasts.