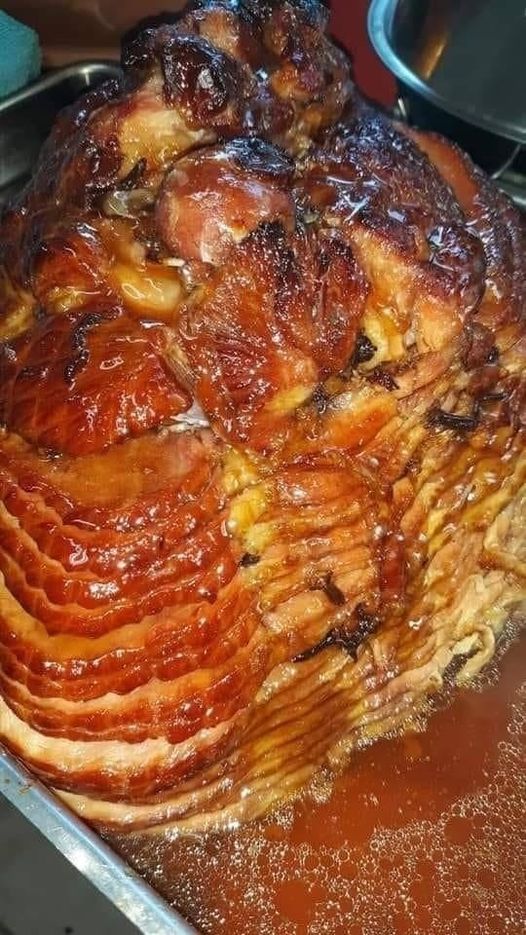 Ingredients:
Ham – 1 Kg
Orange juice – 150 ml
Apricot juice – 100 ml
Sugar – 300 grams
Cinnamon ground – 1 teaspoon
Nutmeg – 1/2 teaspoon
Ground ginger – 1/2 teaspoon
Ground paprika – 1/2 teaspoon
Cloves – 1/2 teaspoon
Honey – 1 Tablespoon
How to Cook
Preheat the oven to 140 degrees. Rinse the ham under running water to get rid of any excess salt.
Mix sugar, honey, cinnamon, nutmeg, ginger, paprika and cloves together. Heat the mixture over low heat until the sugar has dissolved.
Cut the ham into slices without cutting it all the way through and brush with the warm orange and apricot juice mixture. Pour over the honey syrup.
Bake the ham for 1 hour until crispy and toasted. Bon appetit!