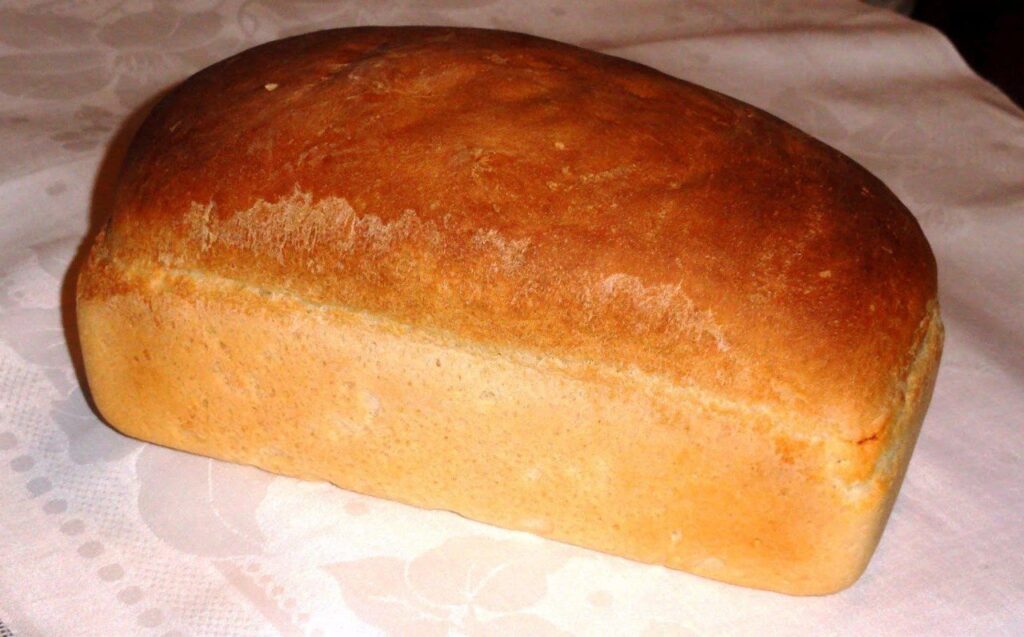 Ingredients:
25 grams of pressed yeast
1 cup warm water
1 teaspoon salt
1 tablespoon sugar
3 cup flour
8 tablespoons vegetable oil
Preparation:
1) Dissolve yeast in warm water, add salt, sugar and vegetable oil.
2) Gradually pour in the flour and knead into a smooth, elastic dough.
3) Cover the container with a towel and leave it in a warm place for 30 minutes.
4) Then divide the dough into two parts.
5) Roll out each part into a rectangle. Rectangle roll up, put into shape, and leave for 20 – 30 minutes to rise. Grease with egg.
6) Bake in the oven at 200 ° C – 25 – 30 minutes.