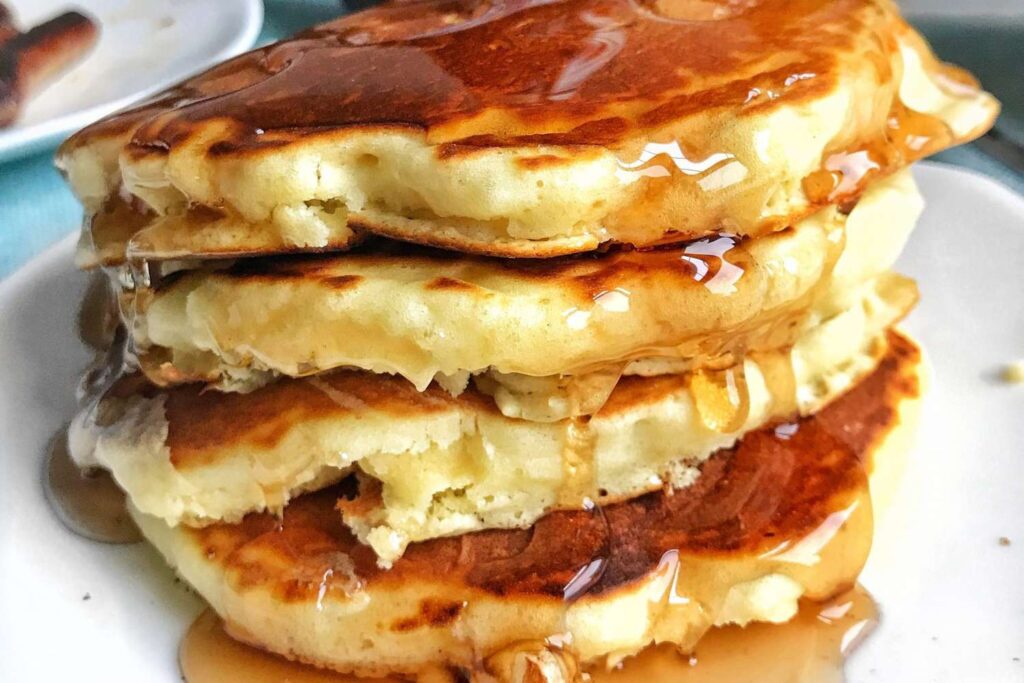 Ingredients:
Milk – 220 Milliliters
Flour – 240 grams
Eggs – 4 Eggs
Sugar – 4 Tbsp.
Salt – 1 pinch
Soda – 0,5 teaspoon
9% vinegar – 1 tablespoon
Cinnamon – 0,5 teaspoon
Prepare
Separate the whites from the yolks, whisk the yolks. Add the vanilla and sugar, beat with a mixer until the mixture is light and the sugar begins to dissolve.
Pour in the milk and add half of the sifted flour, mix everything with a whisk.
Reduce the soda with vinegar and add to the batter along with the cinnamon. Send the rest of the flour there, make the mass homogeneous.
Add a pinch of salt to the whites, beat until a thick, fluffy froth.
Introduce the whites in batches into the batter, stir in one direction with a silicone or wooden spatula. The batter should be homogeneous.
Grease a frying pan with sunflower oil. Pour a ladleful of batter into the center, fry the pancake for 15-30 seconds, then flip it to the other side.
Pour honey or maple syrup over the pancakes, have a healthy breakfast!