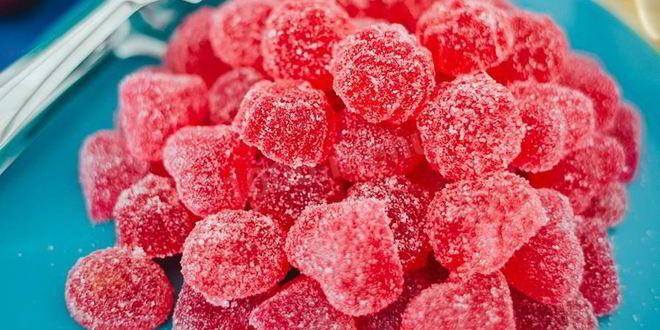 Ingredients:
Jelly – 90 g
Gelatin – 80 g
Sugar – 40 g
Citric acid – 2.5 g
Water – 130 ml
For the sprinkles:
Sugar – 40 g
Instructions:
Pour dry jelly in a bowl, also pour gelatin and sugar, add citric acid.
Pour water into a saucepan, put it on the fire and bring it to a boil.
In the boiling water we pour the dry ingredients, while constantly stirring with a whisk.
Boil the mass for 3 minutes, then pour into molds and allow to cool to room temperature.
Then take out the marmalade, spoon it in sugar and serve.
Help yourselves and treat your children!