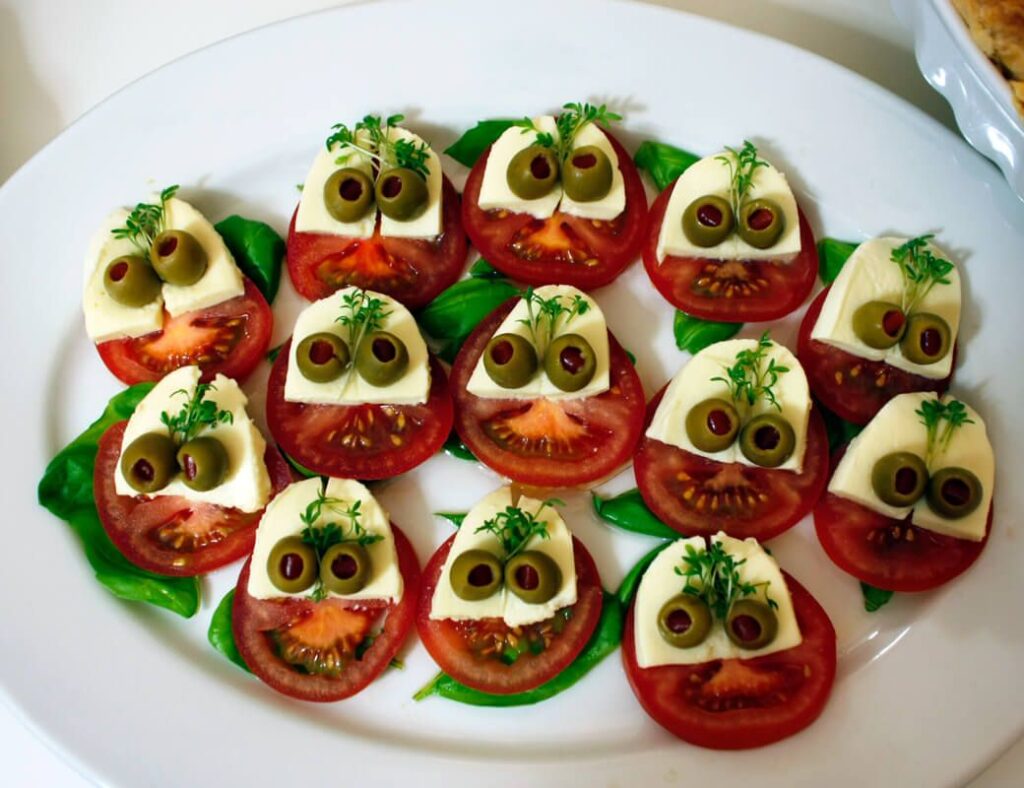 Ingredients for 12 faces:
2 tomatoes
olives, alternatively hazelnuts
12 basil leaves
4 slices of cheese
Parsley
Preparation:
Wash and slice the tomatoes. Wash and dry the basil leaves and parsley. Cut the cheese into half moons.
Place the basil leaves on a plate. Place tomato slices on top. Cover the top of the tomatoes with the cheese pieces and create eyes with olives or nuts.
Chop the parsley and place it between the olives or nuts. It serves as hair.