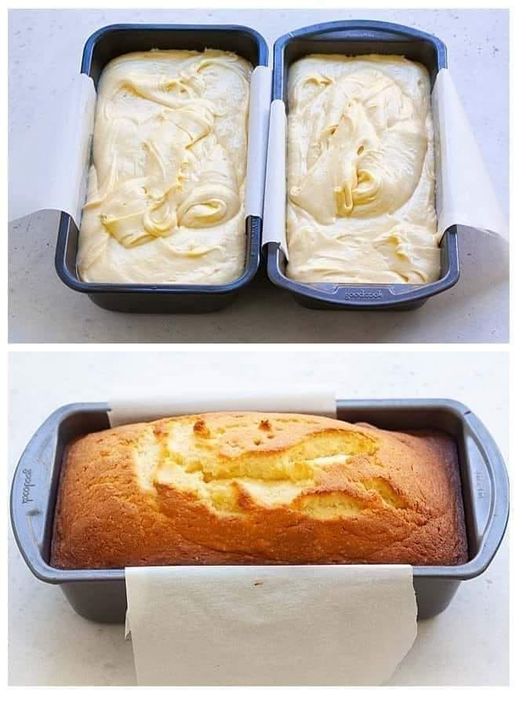 Sometimes the best desserts are those classics that Grandma used to make. By making this simple banana bread, you'll feel like you're at your grandmother's table as you smell this dessert. So delicious warm with a touch of butter or caramel, it's also great cooled down and enjoyed with a cup of tea or coffee.
Whether eaten for dessert, as a snack or even for breakfast, its moist texture and delicious taste are sure to please everyone! And thanks to the chopped nuts that give this bread a crunchy touch, every bite is a real treat.
The following recipe makes 2 banana breads and takes 50 minutes to prepare. And we bet this bread will become a classic favourite in your home!
Ingredients
2 tasses (283 g) de farine tout usage
1½ cuillère à thé (7,5 ml) de bicarbonate de soude
1 pincée de sel
1 tasse (198 g) de sucre granulé
½ tasse (99 g) d'huile végétale
2 oeufs
1 cuillère à thé (5 ml) d'extrait de vanille
4 bananes mûres de grosseur moyenne, écrasées (donne environ 1 tasse ou 303 g)
1 tasse (113 g) de noix de Grenoble, hachées
Preparation
Preheat oven to 350°F (180°C). Grease two 8×4-inch rectangular loaf pans and set aside for later.
In a medium bowl, whisk together the flour, baking soda and salt, then set aside.
In a large bowl, whisk together the sugar, oil, eggs and vanilla extract.
Add the bananas and stir gently to combine the ingredients.
Then add the flour mixture and stir until completely combined. Using a rubber spatula, add the nuts.
Divide the mixture by pouring it into the two loaf pans.
Bake for 35-45 minutes. If the loaves start to get too dark on top before they are fully baked in the middle, cover them with foil to complete the baking process.
Cool loaves in pans for 10 minutes, then remove from pans and cool completely on a wire rack.
Notes:
Once the bread has cooled, wrap it in plastic wrap and leave it at room temperature. It can be stored this way for 5 days. To freeze, wrap in plastic wrap and then in aluminum foil. It can be kept in the freezer for up to 3 months.