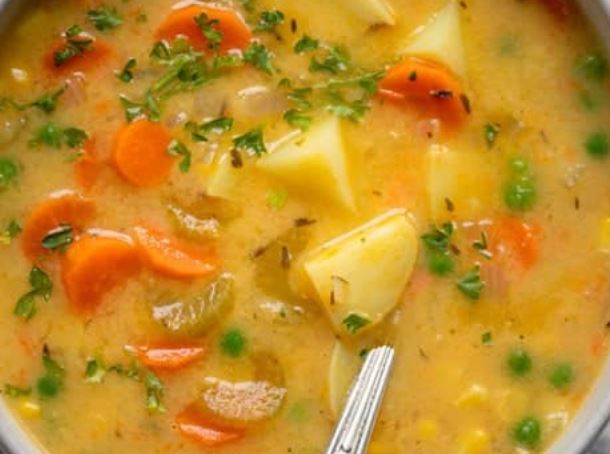 Ingredients:

Carrot1 piece
Onions1 piece
Cabbage100 grams
Cucumber1 piece
Tomatoes3 pieces
Sweet pepper1 piece
Salt to taste
Cooking:

STEP 1
Peel and chop all vegetables.
STEP 2
Layer all the vegetables
STEP 3
Put the lid on the pot and braise the vegetables in their own juice for about half an hour.
STEP 4
Fill with boiling water, bring to the boil and season to taste (e.g. garlic, parsley or sour cream). Bon appetit!