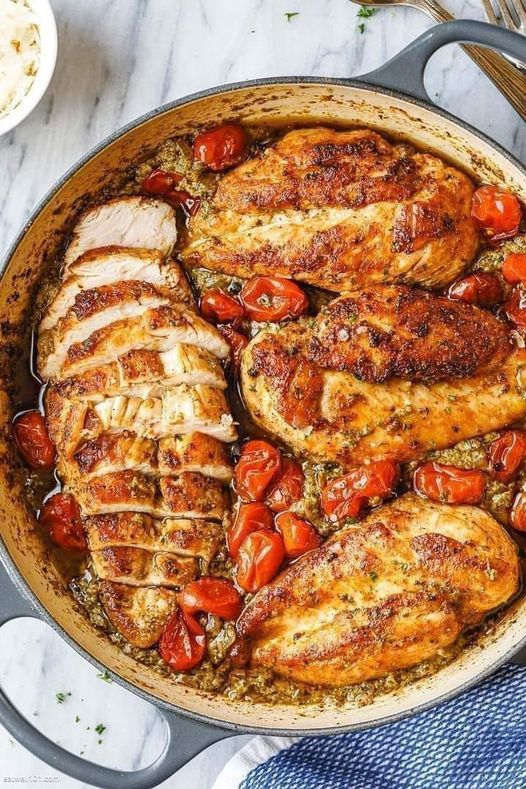 You will need:
4 chicken breasts
1 tablespoon olive oil
250g cherry tomatoes
4 tablespoons pesto sauce, such as this recipe
Preparation:
Place chicken breasts in a large shallow tray with olive oil. Roast in an oven preheated to 200 o C for 10 minutes, then add the cherry tomatoes and roast for another 5 minutes until the chicken is done. Pour the pesto sauce on top and serve.