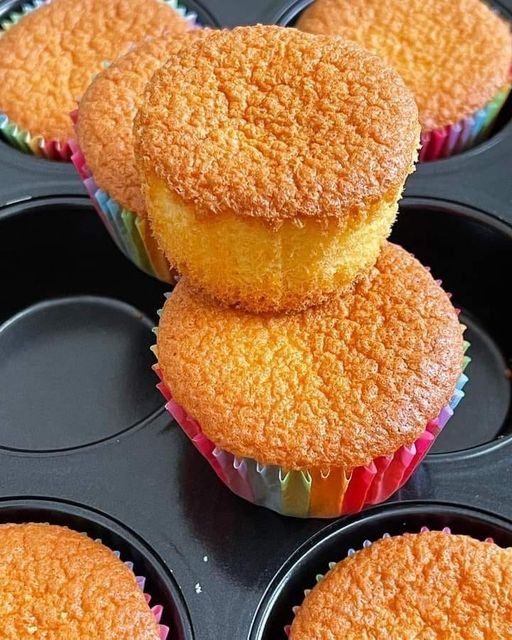 Ingredients:
350g sugar
200g butter
250g milk
6 eggs
500-650 grams of flour
vanilla sugar to taste
1 tsp. carbonated soda
Preparation:
Melt butter on low heat.
Beat the eggs with sugar. Add the milk, vanilla sugar, baking soda, carbonated vinegar and butter. Thoroughly mix and, gradually adding flour, continue beating the dough until a homogeneous consistency. The dough should easily pour into the molds.
3.Pour the dough into the pre-lubricated with butter molds (or use ready-made paper forms).
Bake in a preheated 180 degrees oven for 20 minutes until the dough takes on a golden hue.
Enjoy!