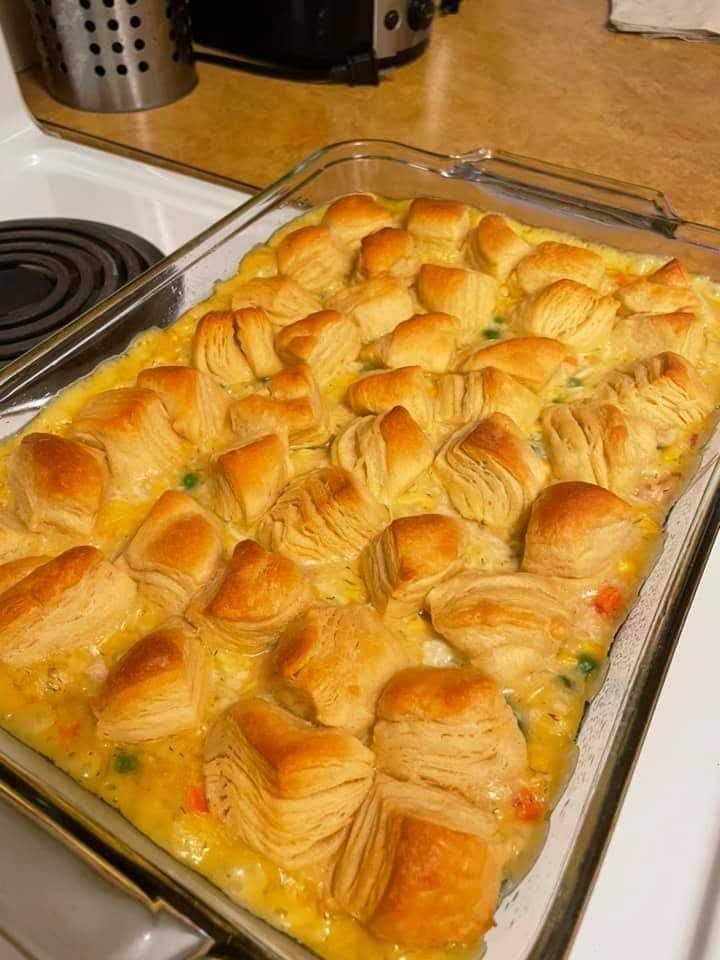 Delicious casserole with chicken in a delicate creamy sauce with cheese. The original addition to the casserole is shortbread cookies. Cookies can be bought ready-made or baked in advance. Try making this casserole.
Ingredients:
Chicken fillet – 450-500 grams (breast or thighs)
Cream – 100 ml
Milk – 60-70 grams
Chicken broth – 150 ml
Hard cheese – 150 grams
Frozen vegetables – 1 bag
Low sweetness shortbread cookies – 150-200 grams
Salt, black pepper
Instructions:
Separate the chicken fillet from the bones. Take off skin. Cut it not very coarsely and fry it in vegetable or butter oil.
Put the fried chicken filet in the form.
Mix chicken broth, cream and milk. Season with salt and black pepper.
Grate cheese and add to milk mixture.
Defrost vegetables. You can take different vegetables: cauliflower, broccoli, carrots, onions, green peas. Lay the vegetables on top of the chicken fillets and pour the milk mixture over them.
Preheat oven to 200-220 degrees and put the chicken. Bake for 15 – 20 minutes.
Take the form with chicken from the oven and mix. Place unsweetened shortbread cookies and put back in the oven.
Bake for about 15 minutes or until cookies are golden.