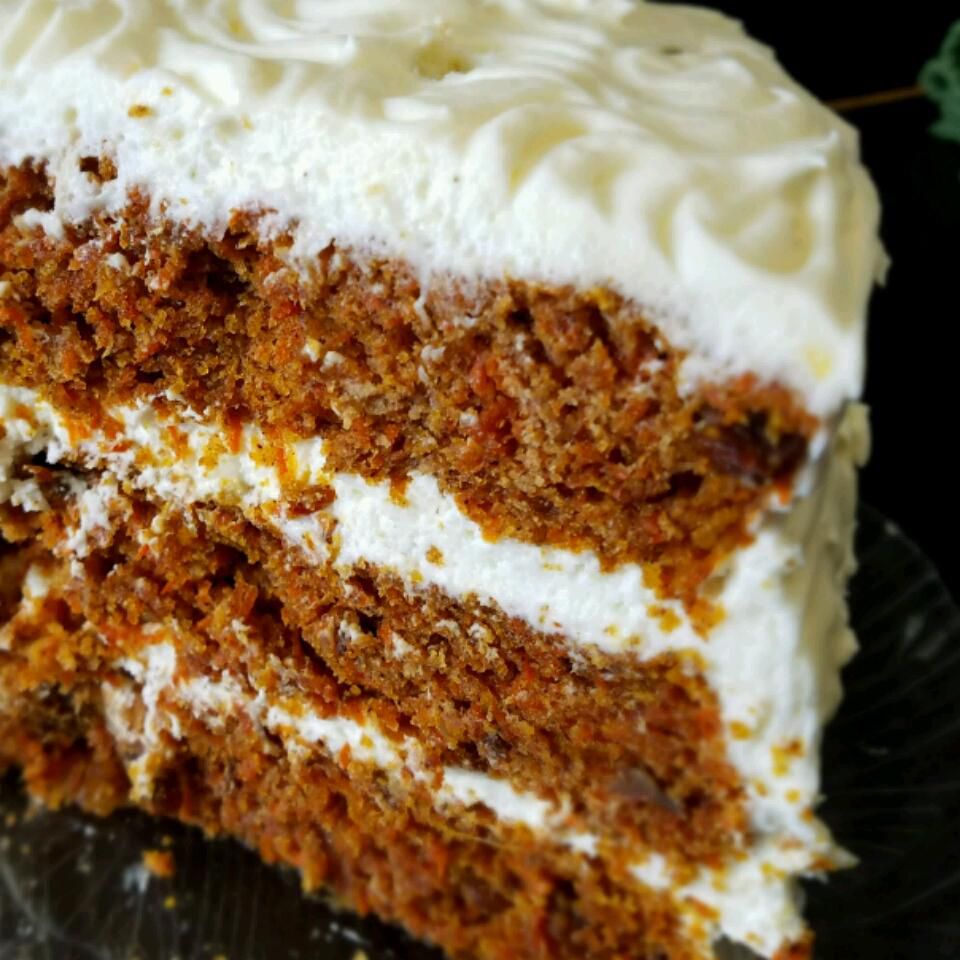 Ingredient
Cake
Carrot 250 g
Almond powder 175 g
Pecan nuts 50 g
Cranberry 25 g
Egg 4
Flour 75 g
Brown sugar 175 g
Salt ½ tsp
Lemon 1
Cinnamon 1 tsp
Ginger powder ½ tsp
Allspice 1 pinch
Butter 20 g
Icing
Soft butter 50 g
Cream cheese 100 g
Powdered sugar 200 g
Lemon flavouring drop
Preparation
1 In the bowl of a food processor, process the egg yolks and sugar until they turn white and foamy.
2 Add the finely grated lemon zest, then the flour, salt, almond powder and chopped pecans, and spices. Pulse the food processor to mix everything together.
3 Add the finely grated carrots and the lemon juice, and blend for a few more moments in the food processor to homogenize everything (the dough being quite compact, it is better to do all these operations with a food processor, but you can also work by hand). Finally, add the dried cranberries.
4 Beat the egg whites until stiff and fold them gently into the previous mixture.
5 Generously butter a cake pan (if possible with a removable bottom, and preferably a cake pan). Pour in the preparation. Bake at 180°C for 40 to 50 minutes (depending on the oven). When the cake is cooked, turn it out on a rack and let it cool completely.
To finish
Mix the soft butter with the powdered sugar and the lemon extract. Add the cream cheese. Whisk a little to blend it all together, but not too long, so as not to make the mixture too liquid. Spread the frosting on the carrot cake and let it harden in the refrigerator for at least 12 hours before eating. Note that Cream Cheese frosting is always softer than regular egg white frosting.