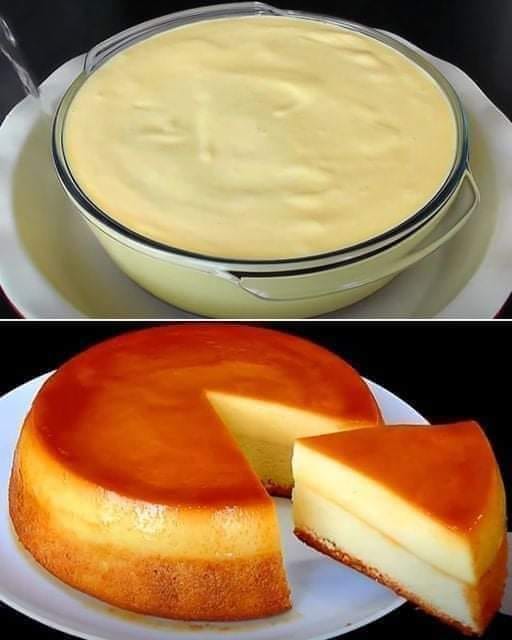 Ingredients
Pudding
3 eggs
1 cup milk (240ml)
1 cup powdered milk (130g)
1/2 cup sugar (100g)
Syrup
1 1/2 cups sugar (300g)
1/2 cup water (120ml)
Directions
Syrup
In the pudding mold, pour the sugar and the water and mix delicately without spreading it on the sides.
sides and let it caramelize in medium heat until the caramel turns amber and very shiny
(be careful not to burn it and if it gets too dark, don't use it, because the burnt flavor is too strong and the
the burnt flavor is too strong and will spoil your pudding).
When it reaches the point, transfer the syrup to a form with a central hole (22cm) and spread it
the bottom and sides of the pan.
Set aside and let it cool completely.
Pudding
In a blender, beat the eggs, water, milk, powdered milk and sugar for about 3 minutes or until
minutes or until everything is blended.
In a pan put about 2 fingers of water and put the caramelized mould on top of the water.
the caramelized pan and turn on the heat.
Place the pudding in the pan and cover the pan.
Let it cook on low heat for about 30 minutes or until you see the pudding
with a toothpick you notice that it is firm.
When done, let it cool completely and carefully unmold.