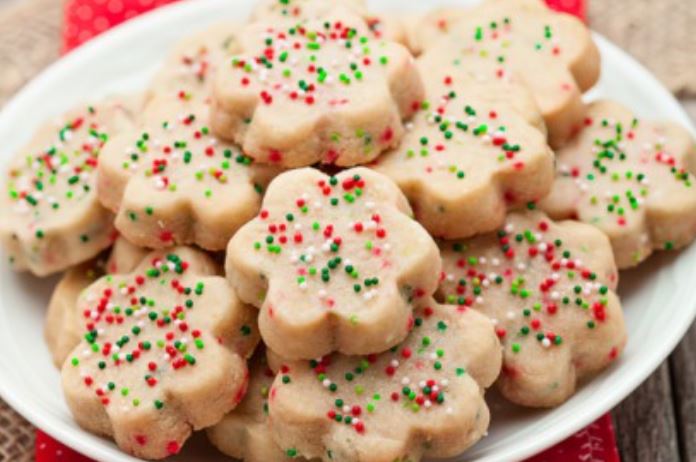 We recommend
Backward Printable version
25 min.
Difficulty: easy
Quantity: 60 cookies
The recipes use measuring containers of volume:
1 cup (tbsp.) – 240 ml.
3/4 cup (st.) – 180 ml.
1/2 cup (st.) – 120 ml.
1/3 cup (glass) – 80 ml.
1/4 cup (cl.) – 60 ml.
1 tablespoon (tablespoon) – 15 ml.
1 teaspoon (tsp.) – 5 ml.

Ingredients:
220 g. butter
1 tbsp. powdered sugar
1 tsp. vanilla extract
0,5 tsp. almond extract
1 large egg
2 and 1/4 tbsp. extra virgin flour
1 tsp. baking powder
Colorful sprinkles
Special equipment: cookie press
Prepare:
Preheat oven to 175°C.
In a large bowl, beat the butter and sugar with a mixer until light and fluffy, about 5 minutes. Add the vanilla and almond extracts and the egg and mix; don't worry if the mixture splits. Sift together the flour and baking powder and add to the butter. Knead the dough.
Using a cookie presser, pipe the dough onto ungreased baking trays. Sprinkle colored sprinkles on top.
Bake until cookies are firm but still light, 6-8 minutes. After a few minutes, transfer the cookies to a rack and cool.