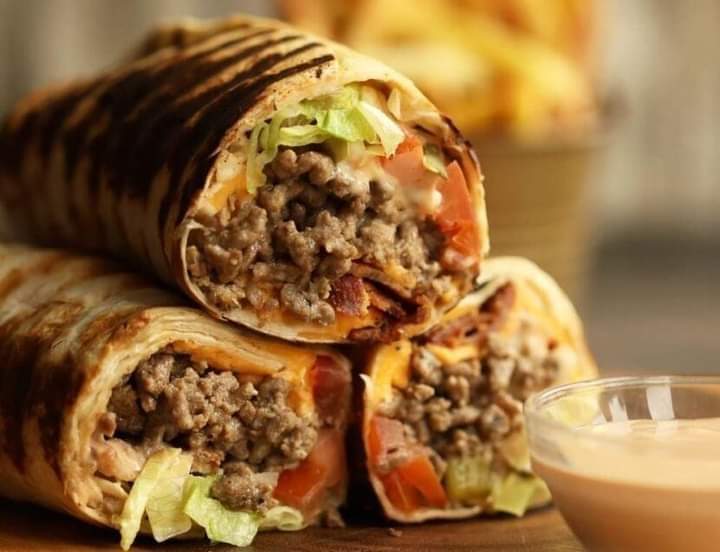 We will need:
✅400 grams of any minced meat;
✅ six chicken eggs;
✅ six tablespoons of milk;
✅60 grams of mozzarella cheese;
✅150-200 grams of fresh cucumbers;
✅150-200 grams of fresh tomatoes;
✅ onions;
✅ garlic; salt, pepper, herbs to taste
PREPARATION:
Chop onion and garlic, add to the minced meat.
Do not forget salt, pepper.
Chop fresh cucumbers and tomatoes into small cubes.
In a deep container, combine 6 chicken eggs with a pinch of salt and 6 tablespoons of milk.
One tablespoon of milk per chicken egg goes.
Now we fry the egg pancakes.
To prevent them from sticking to the pan, it must be with a good non-stick coating, and even before frying, I wipe the surface of the pan with oil with a paper towel.
By following these rules, your pancakes will never stick.
I got a total of 6 pancakes.
At this time, you can put the oven on preheat.
On each pancake lay out the stuffing and distribute it halfway.
Then you put the stuffing made of tomato and grated cheese and wrap it in a roll.
Do the same, but with cucumber stuffing.
I ended up with 6 brisoles with different stuffings.
I also advise you to make both variants they are really delicious in their own way