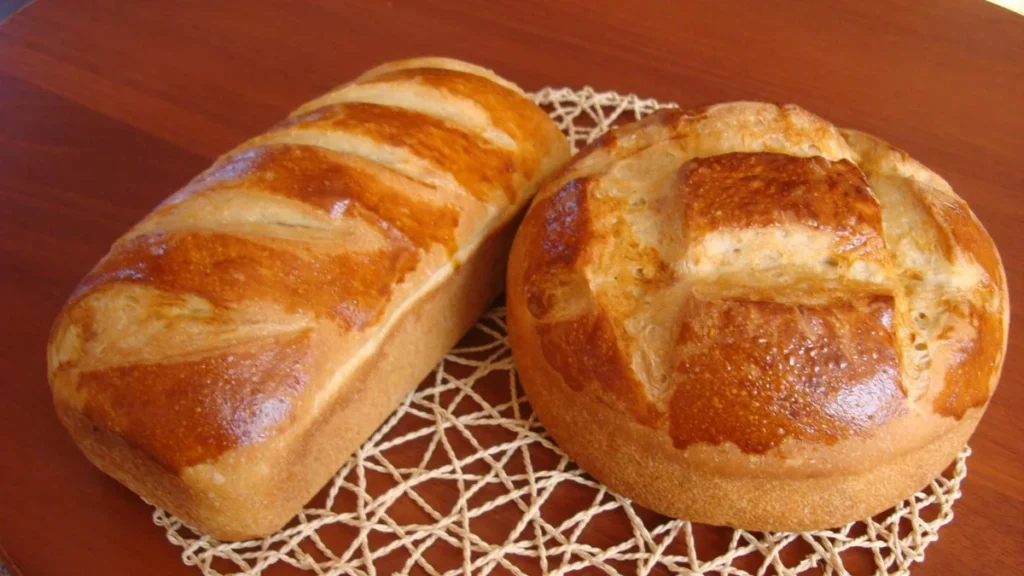 This bread is not only tasty, but also useful because it contains fiber and vitamins. The sourdough I have prepared a long time ago (the so-called eternal starter), so I took the jar out of the fridge, fed it and kept it in the heat for 4 hours. In the morning we feed it again, and when it's ready again in 2 hours, I use it to make dough, and leave some for the next time. So, to bake three loaves of bread I need:
flour -1200g..,
sourdough-200g.
yogurt or kefira small zucchini 200-250 grams,
a small zucchini 200-250 grams,
apple of sweet varieties,
salt -2 tsp.
150-200 ml of warm water and vegetable oil to grease the forms.
In a suitable container we pour the leaven,
A little water,
sift some flour and mix,
We add grated zucchini and apple, peeled beforehand.
Stir everything and sift the rest of the flour,
add water in small portions,
Pour the salt.
Knead the dough, first with a spoon and then knead thoroughly with your hands for about 10-15 minutes to make a kolobok.
We cover with clingfilm and place in a warm place to proof for four hours. The dough has risen, knead it, flatten it, fold it to break the gluten. Spread the dough into forms, pre-lubricated with vegetable oil, cover with clingfilm and send to rise for a couple of hours. Before baking the bread, preheat the oven, put a container of water for steam. Bake with steam at 230 degrees for the first 15 minutes, then remove the container and reduce the temperature to 200 degrees and bake for another 30 minutes. Check the readiness of the bread with a toothpick or tapping.
Remove the bread from the form, cover it with a towel and let it cool for at least 12 hours. This is such a beautiful and healthy bread.